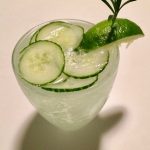 Mead makes fantastic cocktails…the most versatile of beverages has become even more so- it's popularity in cocktails is happening!
Here is one of our favorites:

HOT TODDY SUPER STAR ANISE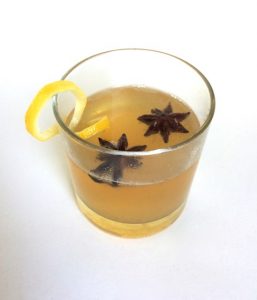 3 oz Mysto Mead Super Star Anise mead.
3 oz unfiltered Apple Cider.
A pinch each of Nutmeg, Allspice, Cinnamon and Clove.
Heat cider to just below boiling in small saucepan.  Add spices. Turn off heat.  Add Super Star mead.
Garnish. Sip.
GET WARMED UP
Here's one we should call Smokey Robinson but we would date ourselves and might get sued.  Our Chipotle Cocoa is right smokey.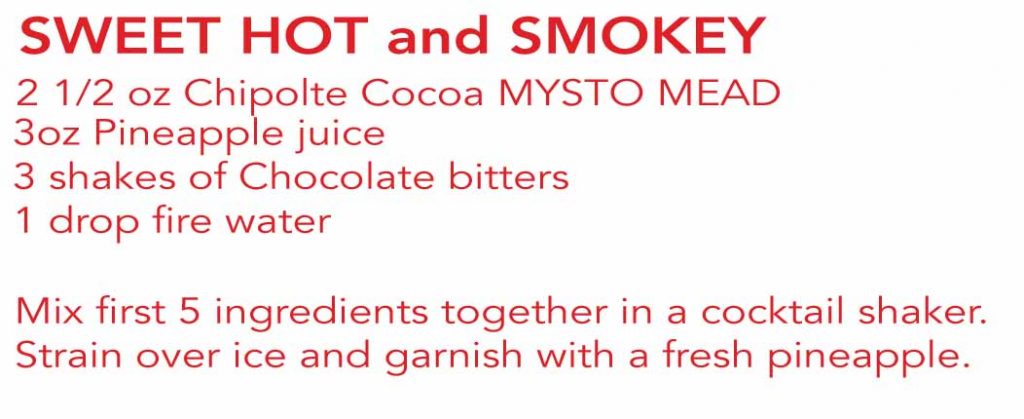 Try a Mead Mojito!

Summer Sunset:
Click on image of the PDF below to print. Enjoy!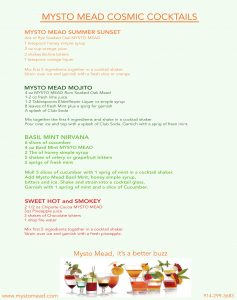 !