Mead makes fantastic cocktails…the most versatile of beverages has become even more so as it's popularity in cocktails is happening!
Here is one of our favorites:

Here's one we should call Smokey Robinson but we could date ourselves and get sued.  Our Chipotle Cocoa is right smokey.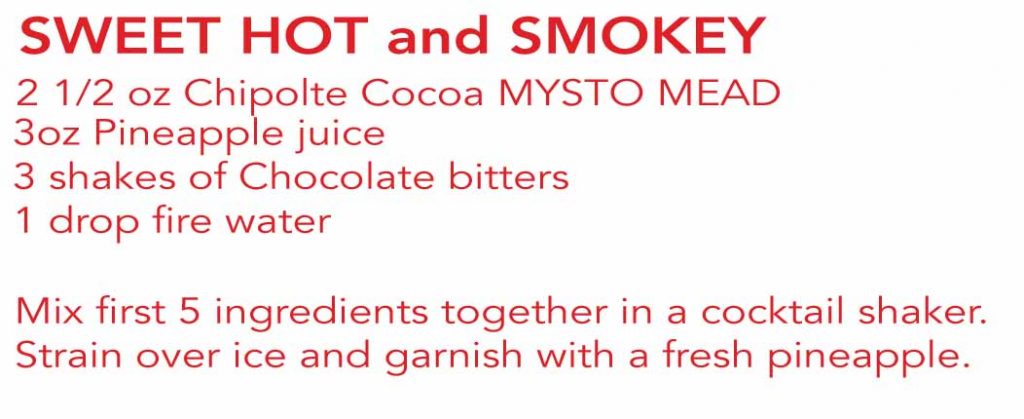 Try a Mead Mojito!

Summer Sunset:
Click on image of the PDF below to print. Enjoy!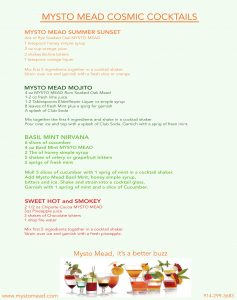 !