MYSTO MEAD LOVES THE FARM MARKETS- come to one and taste all of our products and take home your favorites.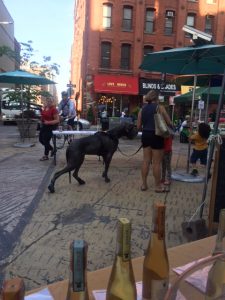 Beacon Farm Market  Downtown Beacon, NY.            2nd and 4th Sundays every month through October. 10am to 3pm
John Jay Farmer's Market Katonah NY. 1st and 3rd Saturdays 9am-1 pm
SOUTH STREET SEAPORT  Farm Market, New York, NY (10am-5pm) Many Sundays all through December.  Next Sunday is August 6th.  Loads o' fun down at the seaport.  See ya there Nov. 19
PARK SLOPE Farm Market this Nov. 12 and Dec. 12 and 17.  Fantastic market.
Larchmont NY to be announced 8:30am-1pm
Rye NY Nov. 19 Pop-up Spirits Market
Purchase by appointment in Carmel, NY or Chelsea, NYC.  contact info@mystomead.com or bob@mystomead.com